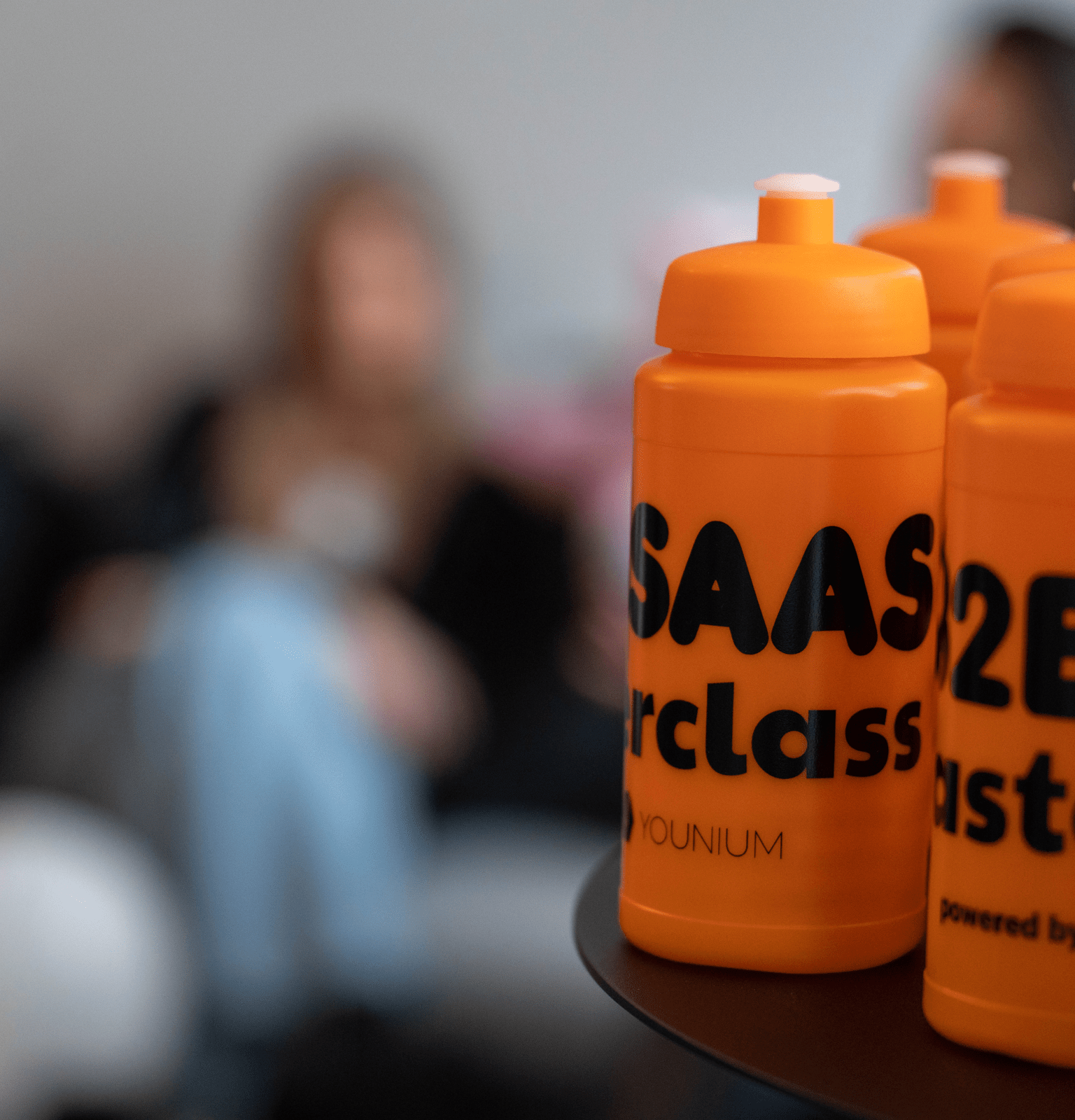 Younium takes the lead in bridging the gap between SaaS and higher education
#B2BSaaSMasterclass is an internship program in SaaS marketing initiated by Emelie Linheden, VP of Marketing at Younium, in collaboration with Mälardalen University and their International Marketing program. What was Emelie's motivation for coming up with this idea? Let's find out!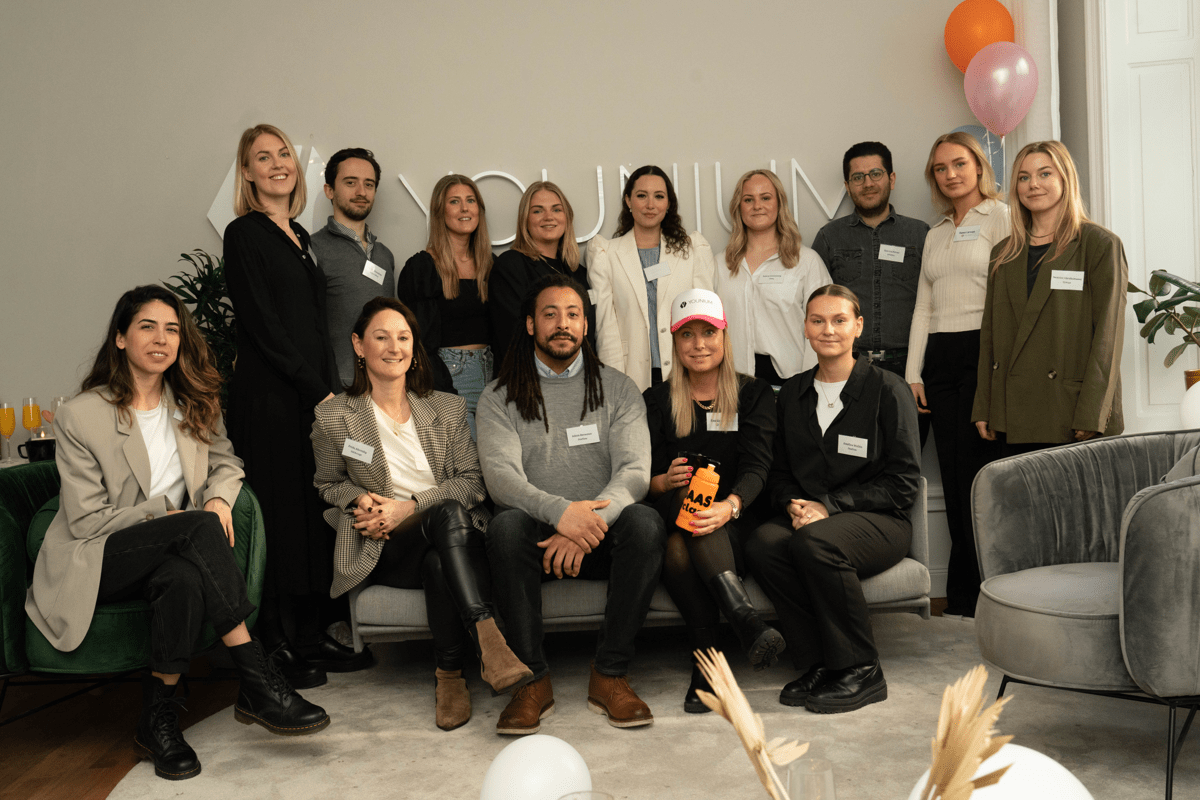 "I noticed an obvious gap between higher education and what we actually need in terms of competencies in commercial roles, with a focus on marketing and sales," she says. Emelie continues, "The #B2BSaaSMasterclass internship aims to raise awareness for the B2B SaaS/Tech industry among students, and to take the lead in helping higher education develop programs better suited for B2B companies in general, and SaaS/Tech companies in particular."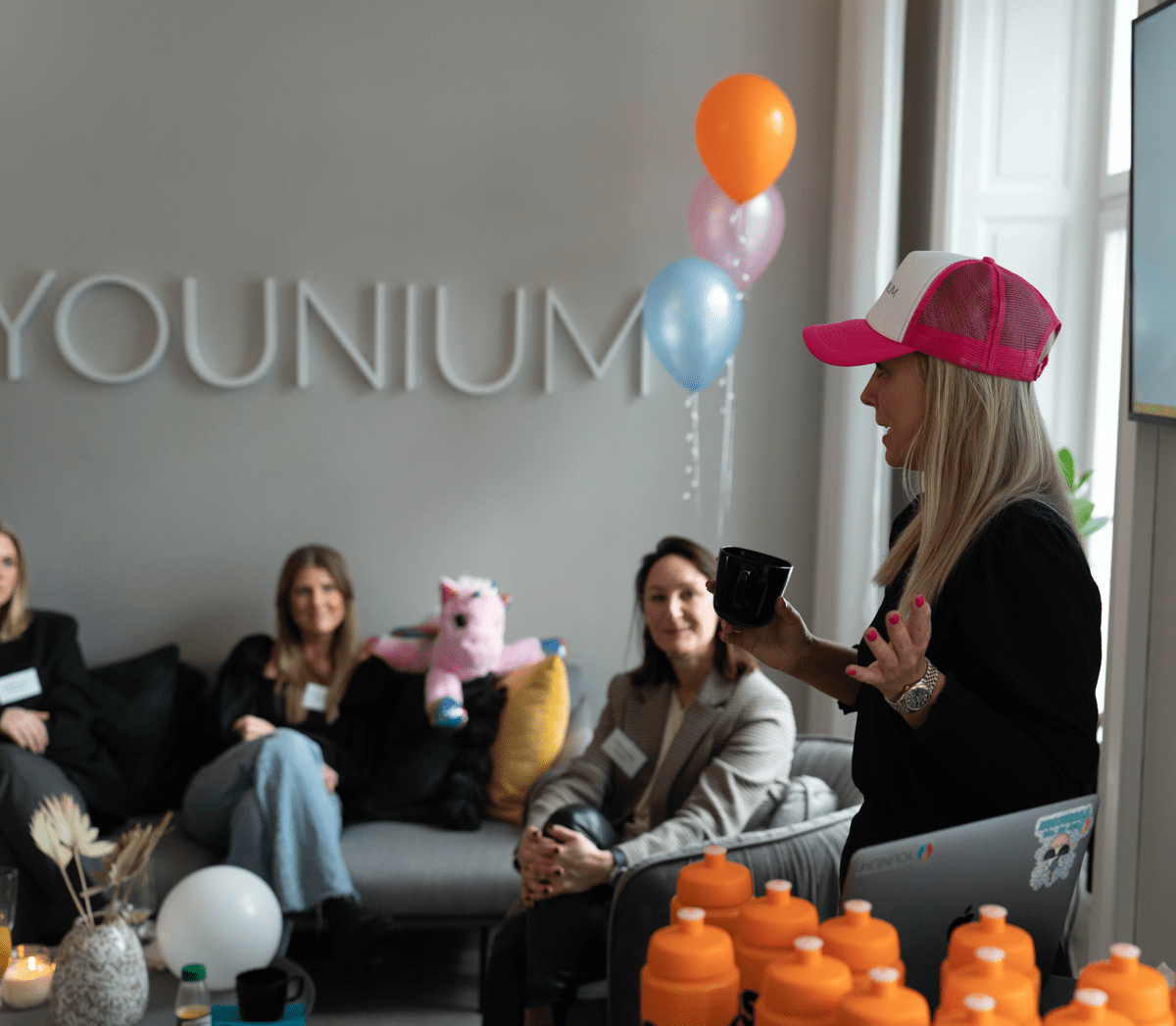 After some weeks of the internship, we asked some of the students about their experience so far. One question we asked was about their thoughts on the structure of their education (B2C vs. B2B). We also inquired about any differences they have noticed between what they learned in school and what they have experienced in practice.
As an intern at Younium, Hanna Larsson notes that the education has a greater focus on B2C than B2B. While what she learned about B2B felt basic and theoretical, in practice she's seen so much more. She understands how everything is connected: the relationship between sales and marketing in the sales process and how marketing is part of the entire buying journey.
In her own words, "The education has more focus on B2C compared to B2B. What you learn about B2B feels quite basic and theoretical, but in practice you have seen so much more. You understand how everything is connected - the relationship between sales and marketing in the sales process and how marketing is part of the entire buying journey. A buying journey that is usually quite complex and with many different touch points - compared to a B2C buying journey."
According to Josefine Wallén, an intern at Oneflow, B2B is a completely different field. While some may have believed that B2B is solely data-driven, practical experience reveals how everything is interconnected - from the balance between the data-driven aspect to the relationships and personal factors involved.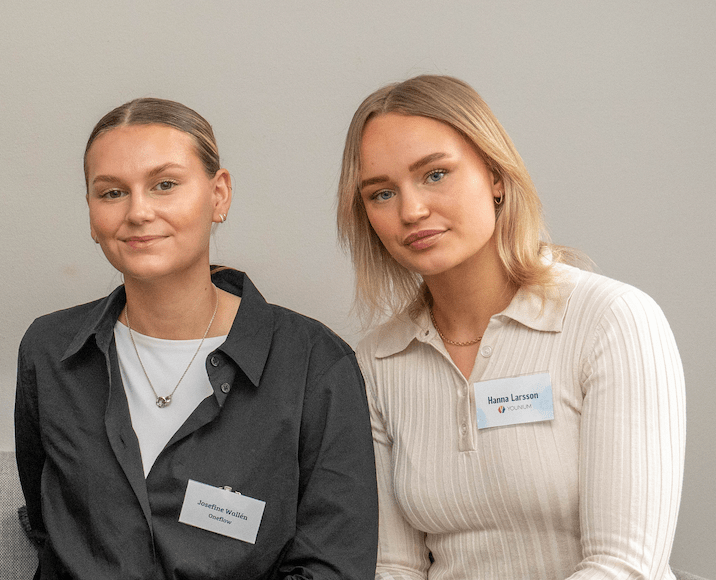 What are your thoughts on your first experience in the program and the internship?

Josefine says "Very good and educational. At Oneflow, they have been so welcoming and well-prepared that I can get the most out of my internship. I have realized how much more B2B is than what we are taught in school. Now that I am in the middle of it, I understand better."
Beatrice Abrahamsson, an intern at Quinyx, said, "It was super good, but the threshold was quite high when entering the industry, as everything is so new. I encountered many abbreviations that I had not heard before (MRR, ACV, MQL, etc.). However, I have already learned so much, and Quinyx has a fairly large marketing department. I have had the chance to visit different teams and see many different areas they work with."
What do your hopes look like going forward, after completing the program? What are your goals?
Hanna believes that the program has provided her with new experiences and competencies, as well as a strong foundation on her CV, allowing her to apply for B2B marketing jobs. She sees a great possibility of finding a job within SaaS or B2B in general.
"The program has broadened my thinking about what I can work with, and it has given me the courage to look at jobs within B2B. Before the program, B2B felt a little intimidating, but now I understand so much more. Working with SaaS and B2B is really enjoyable!" says Josefine.
Alva Landberg, an intern at GetAccept, continues, "The program has opened new doors and broadened my job prospects as a student. It's now easier to take theoretical knowledge and apply it practically. Understanding B2B is more challenging than B2C, but it's also more fun. I'm excited to start looking for a job!"