Sales
·
Amsterdam
·
Hybrid Remote
Senior Account Executive - Amsterdam
Hop on the Younicorn and gallop away with us on our exciting journey!
SUPPORTING THE GROWTH OF B2B SUBSCRIPTION COMPANIES
SaaS companies have a different way of looking at subscriptions which comes down to specific Revenue metrics, negotiated deals by creative sales individuals, ever-changing advanced pricing models, and enterprise-level finance departments that are value drivers and revenue generators rather than admin staff.
This is why the SaaS World needs a dedicated solution to be able to fully automate its customer subscription management processes. 
We are Younium!
Younium was founded by our CEO Niclas who needed a tool exactly like Younium in the SaaS company he worked for and after thorough market research came to the conclusion that it didn't exist quite yet! – Enter YOUNIUM! 
Younium is a fast-growing company that moved beyond the start-up stage and is now in a high-paced scaling phase. We strive towards a working environment full of energy, creativity, and transparency, with a forceful collaboration. Every individual takes responsibility for reaching demands while doing so in their own fashion in a flexible surrounding. Teamwork is key in a thriving environment, where transparency and openness create collaborative success. As of now, we have offices in Amsterdam, Krakow, Stockholm, Malmö, and Philadelphia with further expansion in mind. 
We are proud to be a company where we value diversity and inclusion. Today we are 60 employees with 25 different nationalities and backgrounds. This is extremely rewarding both work-wise and cultural-wise.
---
The role
This specific function of Senior Account Executive is for our office based in Amsterdam.
You will take a senior position in the Amsterdam Sales team and work in close collaboration with other experts like Business Development Representatives, Account Executives, Solutions Engineers, and of course with our Marketing team. We have a very strong product market fit and need to increase our Sales and Marketing effort even more as we grow in several mature and new markets.
You will be responsible for new customer acquisition on Enterprise accounts and support deal cycles of other Account Executives and BDRs, you will target specific geographical markets and be a crucial part of Younium's growth. Initially, you will be active in the whole sales funnel from prospecting to discovery meetings but then move your focus more on business design, final negotiations, and closing process.
You will be a crucial part of the Amsterdam Sales Hub and work together with Marketing, Product, and of course the Stockholm Sales Hub. Although we are working broadly your primary focus will be the European market (Netherlands, Belgium, Germany, France, etc).
You will report directly to the Commercial Director and be seen as a crucial person in the organization by our customers and prospects.
You will also be attending networking events, being interviewed on podcasts, and running webinars.  
Who are you?
You have experience of around 5 years selling B2B SaaS or Tech solutions and you are well experienced with semi-long sales cycles, and solutions selling with stakeholders such as CEOs, CFOs, or other C-levels. You like competition but above all, you love teamwork and a good laugh.
You have an education level of HBO or higher.
You like a revenue target and make a point out of trying to exceed it month after month.
You're also a bit of a nerd. No, you are not expected to run full-blown in-depth demos but you got to have a passion for Software products!
You are based out of the Amsterdam Sales Hub and office but could of course work remotely part of the time.
You need to have very good communication skills and be near perfect fluent in English and Dutch written and spoken. Additional languages are nice to have.
Convinced yet? Just apply already, hop on the Younicorn, and gallop away with us on this exciting journey! We hold interviews continuously and in the best of worlds, you are a Younicorn before the summer ends. 🦄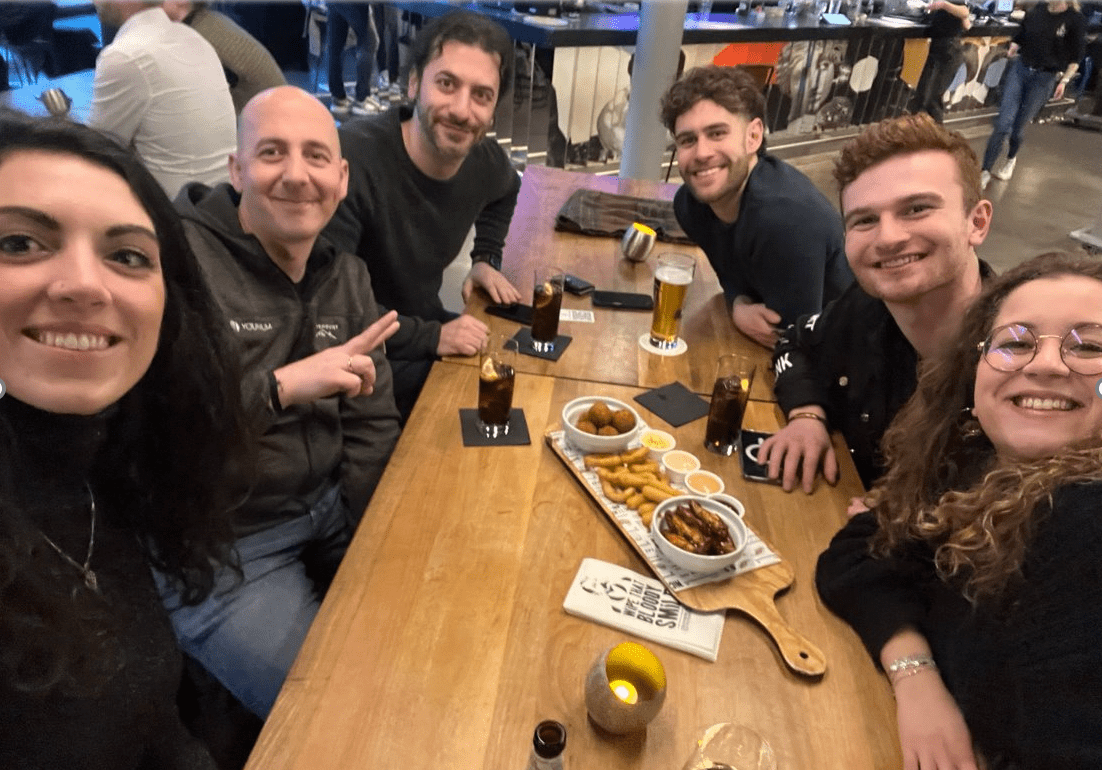 Workplace & Culture
We are proud that we have:

A strong community and good team spirit
Agility in a rapidly changing, growth-oriented, environment
Clear responsibilities and defined ownership
A mindset to collaborate and help out throughout the team
Extensive opportunities and room to grow, learn and contribute
Sustainable working conditions and work-life balance through the ability for remote work and flexible working hours
An ongoing quest to have fun in everything we do at work and outside!
About Younium
Younium is the subscription management hub for B2B companies to streamline subscription management, invoicing/billing, financial reporting, and data insights. Enabling growing businesses to have full control of subscriptions, more easily implement scalable processes, and harness more accurate metrics - meaning they spend less time on manual administration and never miss an opportunity to secure revenue.
Sales
·
Amsterdam
·
Hybrid Remote
Senior Account Executive - Amsterdam
Hop on the Younicorn and gallop away with us on our exciting journey!
Loading application form
Already working at Younium?
Let's recruit together and find your next colleague.